Energy is the foundation and driving force for the progress of human civilization. It matters a lot on social development and enterprises benefits. Facing increasingly severe global problems including climate change, environmental challenges, and energy resource constraints, the focus worldwide is all on the method for green and low-carbon development in economy and society. Sodecia always adheres to the sense of social responsibility, keeps on seeking for the sustainable development plan which best suiting the actual situation of company strategy, to contribute for energy conservation and emission reduction.
After months of research as well as preliminary preparation, the construction and installation of Solar Panel Project in SODECIA Safety & Mobility Dalian Co., Ltd, was started as scheduled on Nov 7th, 2022; successful trial run was also accomplished on Dec 27th, 2022, representing the success of the project. Based on the Budget plan from the initial planning, the capacity for current stage is 200KWp, which brings an estimated average power output around 250,000KW.H per year.
The success of Dalian plant Solar Panel project plays an important role as an answer for multiple purpose- saving the energy cost for company, reducing pollution in accordance with company strategy, moreover, the installation of solar panel brings a protection to the roof in order to weaken the erosion caused by the sun radiation, rain and snow, thus the lifetime as well as utilization of plant construction increased significantly. In the coming months, Dalian plant will continue the reaming installation operation, estimated capacity on Q4 2023 will achieve 600KWp.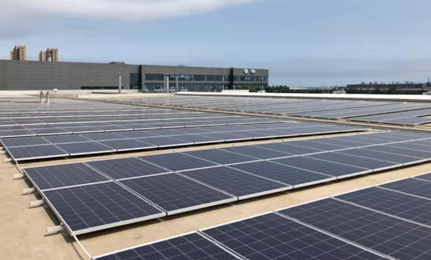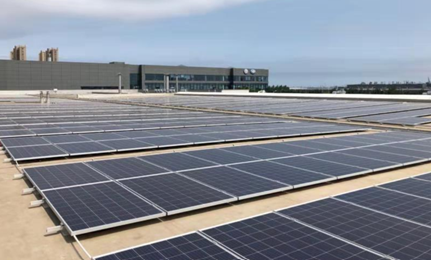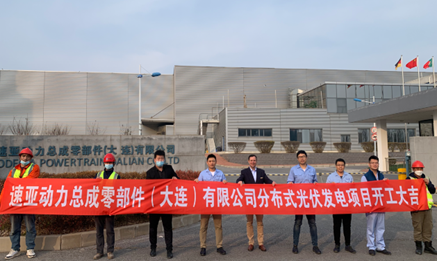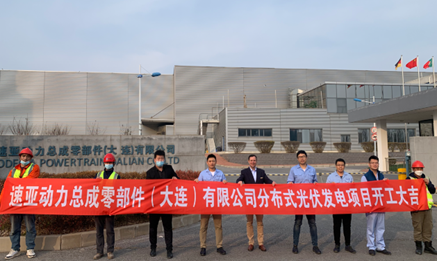 能源是人类文明进步的基础和动力,与经济发展和企业经济收益息息相关。面对气候变化、环境风险挑战、能源资源约束等日益严峻的全球问题,全世界都在聚焦绿色转型和清洁能源可持续发展的课题。速亚集团,秉承着一贯坚持的社会责任感,始终在探索符合公司实际情况的可持续发展方案,为节能减排贡献力量。
近日,由速亚大连工厂历经数月筹备及策划的太阳能板发电项目,于2022年11月7日如期启动,并在同年的12月27日实现了试运行,情况良好符合项目预期。依据项目初期的投产分析,现阶段产能约为200KWp,预估年产清洁电量250,000KW.H.。
该项目的成功投产不仅可以节约能源开支,降低污染并实现速亚发展可持续性的方针,同时太阳能板的安装使得顶部结构因太阳辐射和雨雪腐蚀的影响得以减弱,极大的提高厂房建筑的利用率和使用寿命。未来几个月,速亚大连工厂会加快完成剩余太阳能板发电系统的安装铺设工作,预计到2023年第四季度,产能可以达到600KWp。